#YoungsTruck
An industry icon delivering Best in Class brands
Trinchero Family Estates
Six decades of winemaking passion and family heritage
Shop Online or in Our Express Stores
Young's Market Company knows the value of convenience. New Customer?
Best in the West
Founded in 1888, Young's Market Company is the premier distributor of fine wine and spirits in the western United States. We are proud to represent industry-leading brands and supplier partners, supported by our Best in Class team of wine and spirits professionals.
Young's Market Company's mission is to be the best and most respected wholesale distributor of alcoholic beverages in the United States.
Learn More About Young's
Young's Market Company announced today that effective Monday, March 3rd Richard Gillis will start in the newly created position of President of Young's Market Company's Distribution Network.
On behalf of all of us, thank you for your service to America. All of you are heroes and we are proud you are part of the Young's family. We salute you!
In addition to her volunteer work, Janet was exceptionally philanthropic, donating generously to Mission Hospital, Hoag Hospital, the Girls and Boys Club and Chapman University.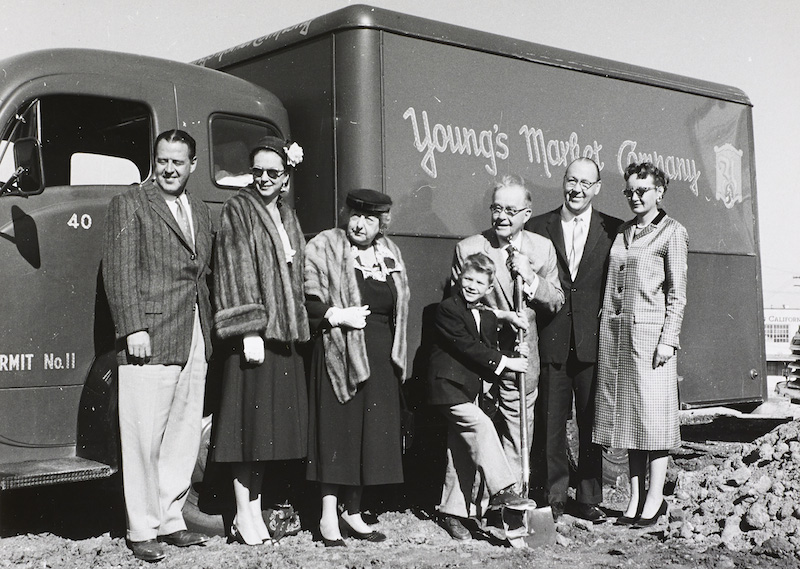 Young's Market Company was founded in 1888 and is one of the oldest continuously operating companies in the United States.
Learn More